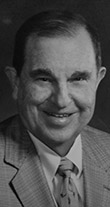 ARTHUR B. KAGAN, FSA, EA
Consulting Actuary
Arthur Kagan is one of the most qualified actuaries and pension plan consultants in the country. In his career he has helped thousands of plan sponsors with the management of their company's retirement plans, as well as hundreds of thousands of plan participants with their pension benefits.
He also serves as an expert witness and advisor to assist attorneys with their client issues on lost income, benefits and earnings in the areas of personal injury, wrongful termination, disability and wrongful death. Other areas of his specialty are life expectancy, mortality tables, actuarial assumptions, marital dissolution, life estate and remainder trust calculations, pension plan disputes, litigation, audits, and IRS/DOL/PBGC compliance.
Career Professional Qualifications
FSA – Fellow, Society of Actuaries, 1967
(Exam Committee, Program Committee)
EA – Enrolled Actuary:  Joint Board of Enrollment of Actuaries 1974
(Exam Committee, Program Committee)
FCA – Fellow, Conference of Actuaries in Public Practice
(Board of Directors, Program Committee Chairman, Small Plans Committee, Continuing Education Committee)
MAAA – Member, American Academy of Actuaries
APA – Accredited Pension Administrator, National Institute of Pension Administrators (N I P A)
(Board of Directors and Annual Conference Program Chairman)
Member – American Society of Pension Professionals and Actuaries (ASPPA), Western Pension Conference; International Association of Consulting Actuaries; Los Angeles Actuarial Club (Program Committee)
CFP – Certified Financial Planner
Licenses – FINRA:  Registered Representative for Securities:  Series 7 and 63
Life, Health and Annuity Insurance Agent
Education – Rutgers University, B.A. Mathematics
(Board member of Rutgers Southern California Club)
He has been a frequent speaker to professional and industry meetings, and author of various articles in pension industry publications.
Contact Thomas Roney LLC for a complete list of Testimonies
CONTACT US TODAY!
How can we help?

For economic consultation and expert witness deposition or trial testimony as needed, with no geographical limitations,
please call one of our offices for a free initial consultation.